Sadly, I will never have the chance to meet Mike. Although we had the briefest of emails when I sent an invite on MySpace and Comic Space, it was his best friend Todd that I've managed to build an acquaintance with. And now... reading so much about what a great guy Mike was... I'm wishing I had emailed him, had told him how great I thought his art was. Took the time to ask him if he'd like to do something with us.
That was the point, right? That when Gil Kane passed, it was a wake up call that you can't wait to do anything in life. That, if we wanted to work with the comic greats who inspired us - well, it wasn't hard to ask! Seems I missed my own revelation. Missed out on another "friend in the industry", a pal to chat with at a convention or just share an email about comics and art.
The first time I saw Mike's art, was in FLASH, and it was such fun art, that I had to have more. There was a get-together at a friend's house, and everyone had a look at it, we left to find more issues, and that never happened before or since. Mike's art was so infectious. Followed him to various titles, but never was he so better served then on Spider-Man. And sure, I agree with Mr, Waid - Mike was ALSO perfect for Captain Marvel - SHAZAM!
The issues in the Savage Land, in Sensational Spider-Man were GREAT! So much fun, and it recalled the Spidey in the Savage Land from the Micheal Golden penned tale further back. True fun.
His run on Fantastic Four brought a lot of what was needed back into the FF. Sure, Mark did his fair share, but the FF had always been about fun and fantasy, and Mike brought a light back to the FF, something that has been lost again.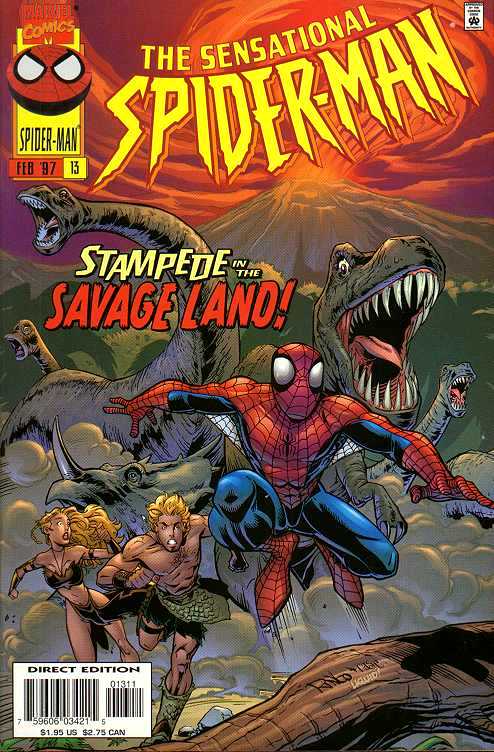 Mike is missed by everyone. His impact was immense. His personality won so many over to him, and his art brought along the rest. He was humble, but he was talented! He loved what he did and he sure seemed to have a lot of fun doing it. It's a shame he will never get the chance to bless us with more of his personal and co-creations, like Tellos. Man, there was a book I loved! I hope Todd is able to write more of Tellos... but maybe it just isn't right? It surely won't be the same. Tellos continued without Mike's pencils... but now, without Mike enjoying the read too? Or free to contribute more?
Mike will always remain a titan in the field. They say the good die young, and Mike by all accounts, was better than good!
He went out at the top of his game, like so many other giants who live on in LEGEND.
And does anyone find it eerie that Bart Allen is also dead?