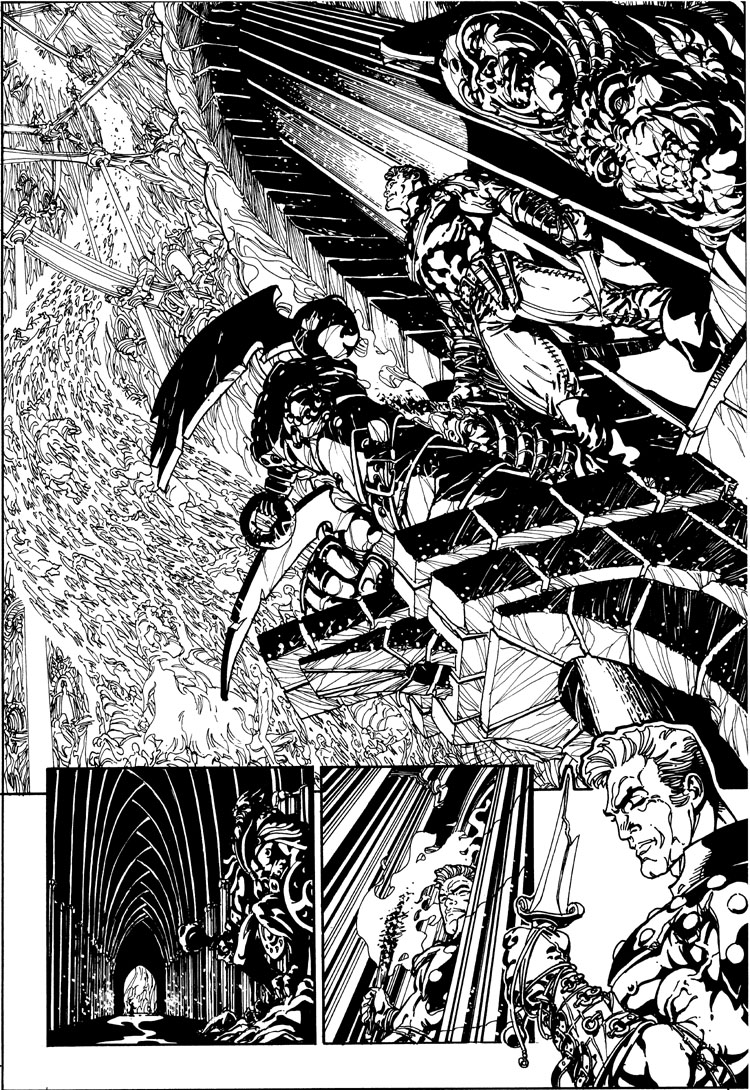 The titanic power of Bart Sears comes to A First Salvo!
Sears has illustrated a number of covers and pinups for A First Salvo on Danger's Dozen material.
Known for his extremely powerful art and muscled, dynamic figures, Bart Sears will be penciling and inking his own work here at A First Salvo.
Some of his first work will be the short story seen here, soon in brilliant color, and one of our series of alternate covers for the Danger's Dozen.
Look for more exciting work from Sears and A First Salvo!